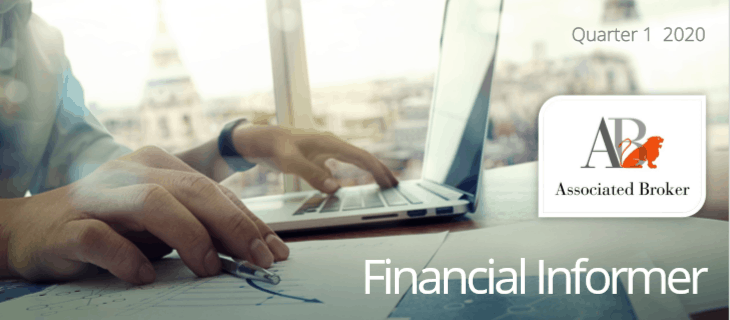 Financial Informer First Quarter 2020
For the first Financial Informer of 2020 we discuss Retirement Annuities. As well as look at"trusts" in the context of financial planning!
RA RA Rasputin
Much like the infamous Russian, RA's may be viewed as both good and bad. However, unlike Rasputin, RA's are for the good and the only "bad" are the rules that you have to obey and are there for your protection. Essentially, the good far outweighs the bad and when the day comes and it's time for your retirement you will be relieved that you played by the rules.
There are a number of ways to save and a retirement annuity fund, is one of the potential investment tools which offers a tax-efficient way to save towards retirement.
You can invest lump sums or make regular contributions into your own investment portfolios within a retirement annuity. The earliest age you can retire from the fund and make withdrawals is 55 years old.

When you retire
At retirement, you can take up to one-third of your fund value in cash, subject to taxation, and the remainder can be used to either invest into a living annuity or purchase a fixed annuity, to pay yourself an income at retirement.
When choosing your investment portfolios for your retirement annuity, it is important to understand that a retirement annuity, as well as any other preretirement investment vehicles, follow Regulation 28, which limits the amount of exposure in certain asset classes. For example, you cannot have more than 75% in equities (includes local and offshore equities). This is to decrease risk for the investor and help protect and diversify portfolios.